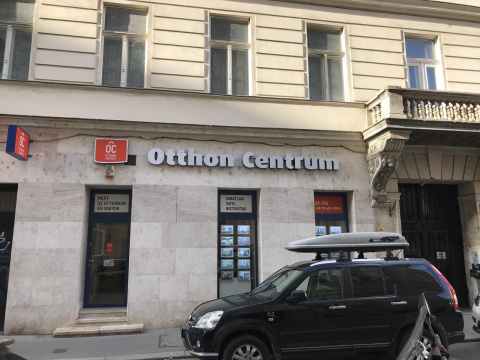 1051

Budapest 05

,

Mérleg u. 12.

H-P: 9-19, Szo: 10-14
+36 1 411 0808; +36 1 411 0809 (fax)
+36 70 454 0634
hild@oc.hu
Otthon Centrum's downtown office is located in the heart of Budapest's 5th District in Hercegprimas Street 2. Our office provides access to the Otthon Centrum franchise's offering of thousands of new and used pieces of real estate across the country. We provide a full spectrum of services including selling and buying real estate, leasing, free mortgage counseling and real estate related legal services. Our agents' intimate knowledge of the downtown Budapest real estate market will help appraise your property's market value and assist you in securing the best purchase price. Your complete satisfaction is guaranteed by our agents' highest standards of professionalism, commitment to your specific needs and proficiency to conduct business in multiple languages. If you are unfamiliar with the local market conditions, you can rely on our agents' commitment to represent your best interest on either side of a transaction. We hope that you will join the ranks of the thousands of satisfied clients who have already discovered the difference Otthon Centrum brings to the real estate market.