V. kerület - Harmincad utca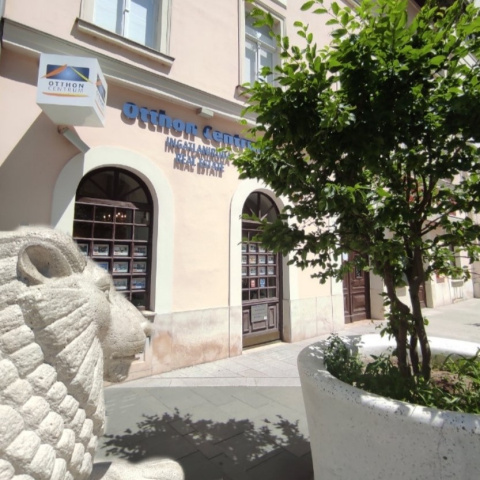 1051

Budapest 05

,

Harmincad utca 4.

Hétfőtől - Péntekig: 9 -19 óráig Szombaton: 10 - 14 óráig Vasárnap: zárva
+36 1 782 0474; +36 1 782 0304 (fax)
+36 70 454 0511
oc.franchise.5.ker@oc.hu
Clients can meet us in our exclusive office located in Vörösmarty Square where we offer our services based on our decade of experience in sales and on our up-to-date knowledge of the market tendencies.
Otthon Centrum has won eight times the Real Estate Distributor of the Year Award of MAISZ (Magyar Ingatlanszövetség – Hungarian Real Estate Association) so far and is the proud owner of the Innovation in Real Estate Trade Award and of the Franchise Network of the Year Award. Since 2007 Otthon Centrum has continuously gained the title "Superbrands" along with the title "Hungarian Brands" since 2010.
Several of our colleagues speak English, Italian and Russian, have higher education qualifications and are all excellent at their jobs (one of our senior consultants has been awarded with the "Oscar" of the real estate profession).
We offer high quality, full range service including finding the suitable real estate, selling your property, investment consultancy or credit financing.
Selling real estate
Clients wishing to sell their property now can benefit from the current boost in the real estate market. Should you wish to know how downtown real estate prices have changed this year and how much yours is worth now, ask for our free price comparison. We sell your property at the best price determined by the market!
Buying real estate (house, flat, plot, office, retail and leased premises)
We help our clients to find their dream property as soon as possible with our central database containing more than 23,800 real estates. When required, a full range of technical, financial and legal support is available to help clients with the purchase.
Free credit administration and consultancy
Our experts with great experience and up-to-date bank information help you to consider the products of 30 banks and financial institutions and find the solution tailor-made to your needs.

We sell a real estate hourly on each and every working day of the year. Can we help you?